Periodontitis is an infectious disease that causes the loss of the bone that supports the teeth. In the most advanced stages, it can even cause tooth loss.
Pregnant women with active periodontitis are at increased risk for pregnancy complications. These include preeclampsia or preterm labor. There is up to a 5-fold increased risk of preeclampsia and a 2-fold increased risk of preterm delivery.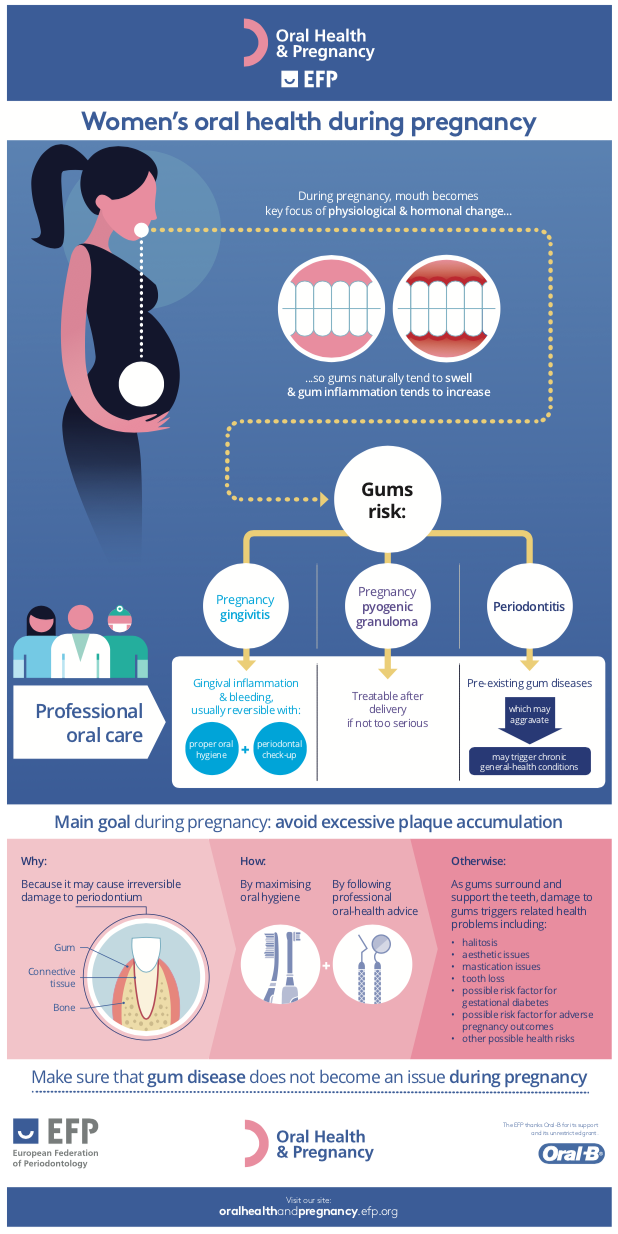 Before any treatment, it is very important to identify the trimester of gestation.
Periodontal treatment is effective in the control of periodontitis in pregnant women. It is especially beneficial in women at risk of pregnancy complications.
Non-surgical periodontal treatment is safe during the second and third trimesters of pregnancy. Controls gum disease in most pregnant women. However, in more advanced cases, it does not eliminate the inflammation completely.
Therefore, it is very important to restore gingival health before becoming pregnant. It will help prevent systemic complications and adverse effects during pregnancy. Click on this link and follow the recommendations of the European Federation of Periodontology on oral health during pregnancy.
MAKE SURE THAT GUM DISEASE IS NOT A PROBLEM DURING PREGNANCY!
Visit us at Clínica Noguerol and a team of specialized periodontists will treat your gum problems. Ask for an appointment at 958270101.