Inflammation of the gums that occurs during pregnancy is known as gingivitis gravidarum. Practically all women suffer from it when they become pregnant, but it is not inevitable.
The gum is very red and bleeds easily. The gum grows and the changes in shape lead to the accumulation of bacteria, thus increasing inflammation.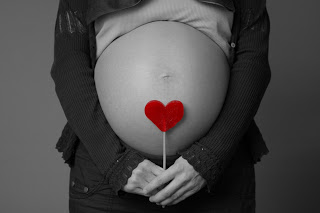 It usually disappears three months after delivery, without causing irreversible damage. It is recommended to see a periodontist to evaluate not only if the inflammation has decreased, but also if it has completely disappeared. It should be taken into account that women who had PERIODONTITIS before pregnancy have a HIGHER RISK (in Spain the additional risk is considered double) of PREMATURE PREGNANCY.
Before pregnancy, it is necessary to check the condition of the gums to avoid starting the pregnancy with a risk of inflammation. During pregnancy, it is necessary to perform proper personal oral hygiene and visit the periodontist for follow-up care to prevent gingivitis if necessary. After delivery, signs of inflammation are reduced. However, the periodontist should monitor your periodontal status because there are signs of periodontal disease that the patient is not able to recognize.